The goal of the Canadian 29er Class Association's Grand Prix Development Series is to encourage participation and athlete development.
The Grand Prix circuit builds excitement and promotes healthy development by encouraging participation at provincial events with the application of the point weighting system.
The Class Association has engaged with the provincial sailing bodies in each of the four regions – West/Central, East, and Atlantic – to develop three regional Grand Prix Series for Class Members in the 29er to compete in.
The selected 2023 Series Events are below.
Winners will be announced at the last event of each local series by the Regional Class Representative. Prizes proudly supplied by our sponsor – 49er.ca

West | Central
East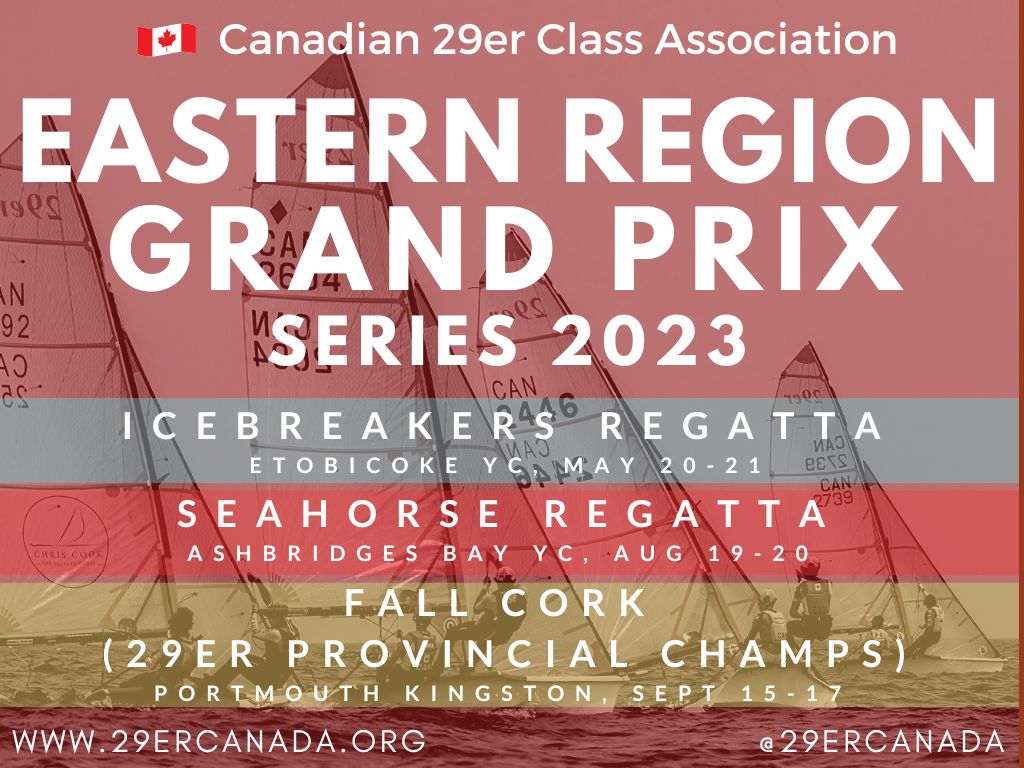 Atlantic