The Canadian 29er Class Association relies entirely on membership dues and your support.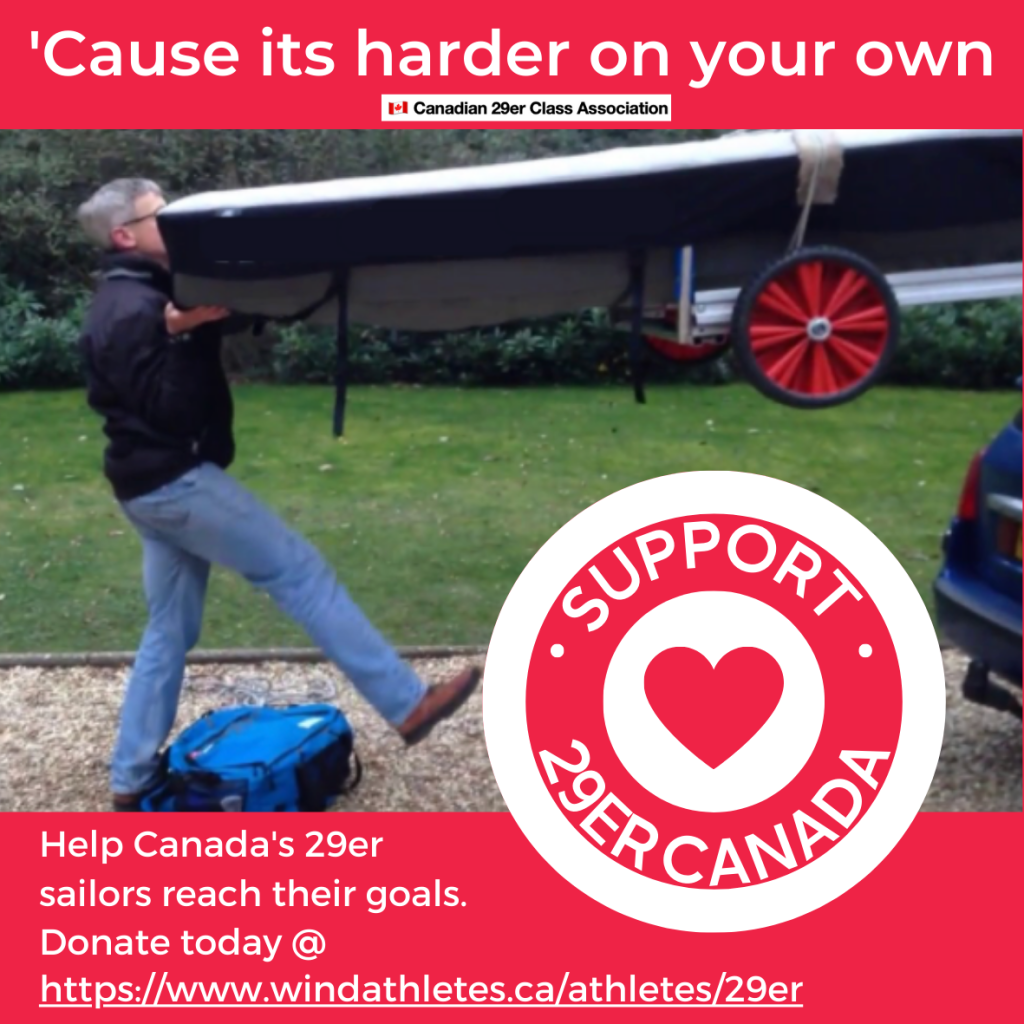 We are proud members of the Wind Athletes Community, a not-for profit organization that promotes the sport of sailing and promising young sailors in Canada. Funds raised through them go directly to supporting our efforts to grow the 29er Class across all regions here in Canada.
If you can lend support to our efforts, please visit our Wind Athletes page to make a donation.
https://www.windathletes.ca/athletes/29er
Tax receipt are also available through Wind Athletes.
Thank you for your support!