The 29er is a two-person, single trapeze dinghy with an asymmetric spinnaker and a lightweight hull.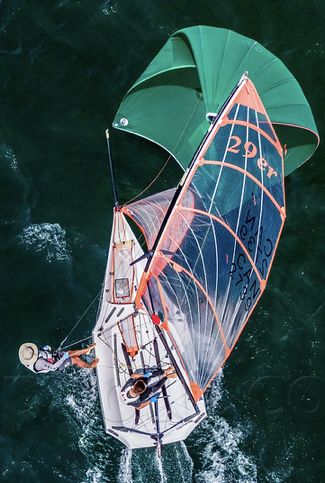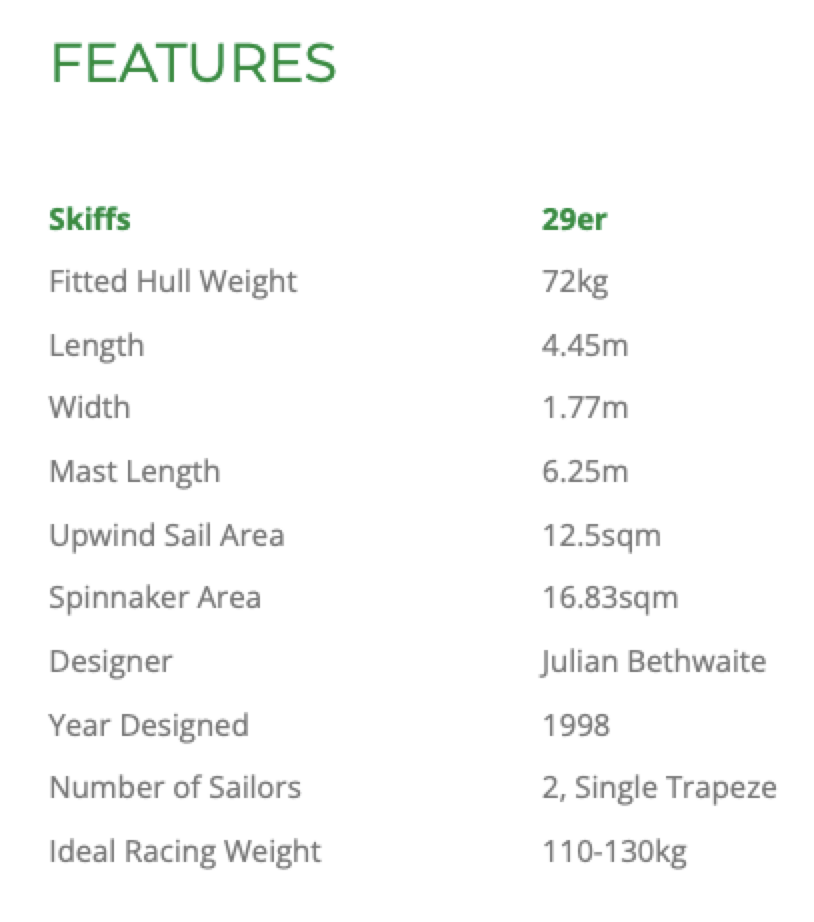 Optimum weight for a 29er team is lighter than you thought
The optimum weight range for a 29er team is 240-300 lbs.
The 29er is Ideal for smaller physique skippers. Typically the helm is lighter than the crew, such that many athletes start as helms, then move forward as they grow.

The 29er fleet is open, global, and growing fast!
The 29er fleet has over 3000 boats in 38+ member countries. The 29er is an "open class", meaning girls and boys compete on a level playing field.
Interested to learn more about racing 29er? Click here